accutane side effects vagina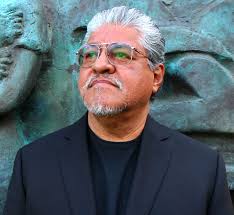 12:30-3 pm Sunday, May 6, 2018
source site We are living in political times, an era of protest. Former Los Angeles Poet Laureate Luis Javier Rodriguez will lead poets of all experience levels toward the creation of their own poetry of resistance. Drawing on his own work and that of other contemporary poets, Luis will inspire and guide participants in the ways of using their words to evoke powerful societal change.
http://maientertainmentlaw.com/?search=cialis-from-online-drugstore-order $25 for december subscribers/$40 for non-subscribers. Workshop at Regional Arts Commission, 6128 Delmar Blvd., 3rd floor. Seating is extremely limited, registration is mandatory.
see http://fanaticadas.com/?search=viagra-original-pfizer-order Location:
Regional Arts Commission
source site 6128 Delmar Blvd., 3rd floor
SPACE IS LIMITED – REGISTER NOW.
Looking for reading & reception information — CLICK HERE