december will be in the big state of Texas, November 2-5.  We love meeting our submitters, subscribers, contributors, and supporters and we'd love to see you there.

If you are in (or near) Austin you can catch us November 2 at CamibaArt for our Vol. 28.2 launch party.  Join us for food, drinks, and poetry from three recent contributors.  Readers will include Michael Anania, Harold Whit Williams, and Tim Krcmarik.  This event is free and open to the public and includes complimentary appetizer buffet and bar. More info here.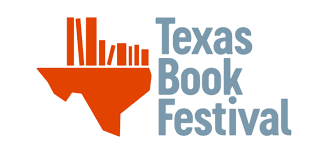 If you can't make it to the reading we hope to see you at the Texas Book Festival.  November 4 & 5 at the Capitol.  The Texas Book Festival is FREE and open to the public. Click here for more info. One of the largest and most prestigious literary festivals in the country, the annual Texas Book Festival features 250+ nationally and critically recognized adult and children's authors, 20+ venues including the State Capitol, 80+ exhibitors, live music, local food trucks, family activities, and countless opportunities to meet authors and fellow book lovers. More info here.