announcing marge piercy as 2016 judge for our jeff marks memorial poetry prize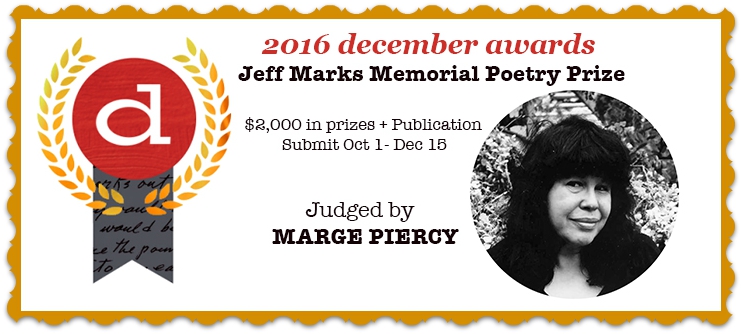 We are pleased to have Marge Piercy judging our 2016 poetry awards.  Marge Piercy is the author of 17 novels, including the bestsellers Gone To Soldiers, Braided Lives, and The Longings of Women; 19 volumes of poetry, including The Hunger Moon: New & Selected Poems 1980-2010 and most recently Made in Detroit, and a critically acclaimed memoir.
Our submission period opens October 1, 2015.  For more information click here to check out our guidelines.