When:
May 21, 2017 @ 2:00 pm – 4:00 pm
2017-05-21T14:00:00-05:00
2017-05-21T16:00:00-05:00
Where:
Regional Arts Comission
6128 Delmar Blvd
St. Louis, MO 63112
USA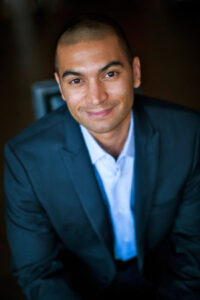 Writing in the City with Adrian Matejka
2-4 pm Sunday May 21, 2017
Adrian Matejka will look at poets — past and present — who have used St. Louis as a catalyst for their work. Participants will generate their own poems that address the city in all of its particular curiosities.
Starting with Mark Twain and continuation through writes such as Kate Chopin, Marianne Moore, and Howard Nemerov — and more recently Mary Jo Bang, Michael Castro, Carl Phillips, Sally Van Doren, and so many others — writers have been writing in St. Louis in ways that reimagine the various geographies of the city as poems and stories.
This workshop is for poets who want to practice their craft, deepen their creativity and relationship to place.  All skill levels welcome. $50 for december subscribers and $70 for non-subscribers**
** Non-subscriber rate includes a 1-year subscription to december.
SPACE IS LIMITED – REGISTER NOW.