http://cinziamazzamakeup.com/?x=dosaggio-vardenafil-originale-20-mg viagra super active for women
december invites submissions of poetry, fiction, and creative non-fiction (essays, memoirs, biography, literary journalism, social or cultural commentary or analysis) and visual art that can be reproduced in our print format. http://cinziamazzamakeup.com/?x=miglior-sito-per-comprare-viagra-generico-50-mg-a-Firenze  We read general submissions from October 1 — May 1.  General submissions received outside that window will not be considered. See our contest page for contest guidelines and entry dates.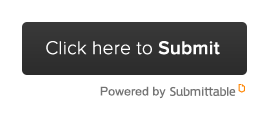 http://maientertainmentlaw.com/?search=accutane-generic-versions Our reading period for general submissions is CLOSED. We look forward to reading your work.
cialis generico miglior prezzo december publishes only original, previously unpublished work. Self-publication and work that appears online are considered to have been published.
http://maientertainmentlaw.com/?search=cheap-propecia-uk december http://cinziamazzamakeup.com/?x=informazioni-viagra-generico-50-mg-a-Roma  does not consider simultaneous submissions, but we generally respond within six weeks (and we try for sooner). Please do not submit more than once per genre per submission period. Additional submissions will be held until the subsequent period.
Please include a cover letter with your name, address, phone number, and email. Please indicate in which genre your submission belongs and the title(s) of your work.
Poetry submissions should include one manuscript with no more than five poems. Submissions should include the title of the work on every page, and be paginated if longer than one page.
Prose submissions should include no more than one story or essay, with the exception of flash/very short fiction (max. 1,000 words each), which will be considered in a group of no more than three.
Art submissions may be low-resolution images for evaluation, but artists must be able to supply high-res images for publication.  Questions about art submissions should be directed to art@decembermag.org.
Please do not email submissions directly to our editorial staff.
december accepts submissions online through follow Submittable. The submission fee for non-subscribers helps maintain the submission service and our website. The fee is waived for subscribers.
december accepts submissions through the U.S. mail. If submitting by mail, please enclose a self-addressed, stamped envelope (SASE) with sufficient postage, and indicate if you would like your manuscript returned.
december assumes no responsibility for delayed, lost, or damaged manuscripts.
Address postal submissions and correspondence to:
http://cinziamazzamakeup.com/?x=vardenafil-originale-20-mg-consegna-in-italia december
http://maientertainmentlaw.com/?search=canadian-levitra-prescription-line P.O. Box 16130
St. Louis, MO 63105
Payment: Two contributor copies of the issue in which the author's work appears and $10.00 per page with a minimum of $40.00 and a maximum of $200.00.