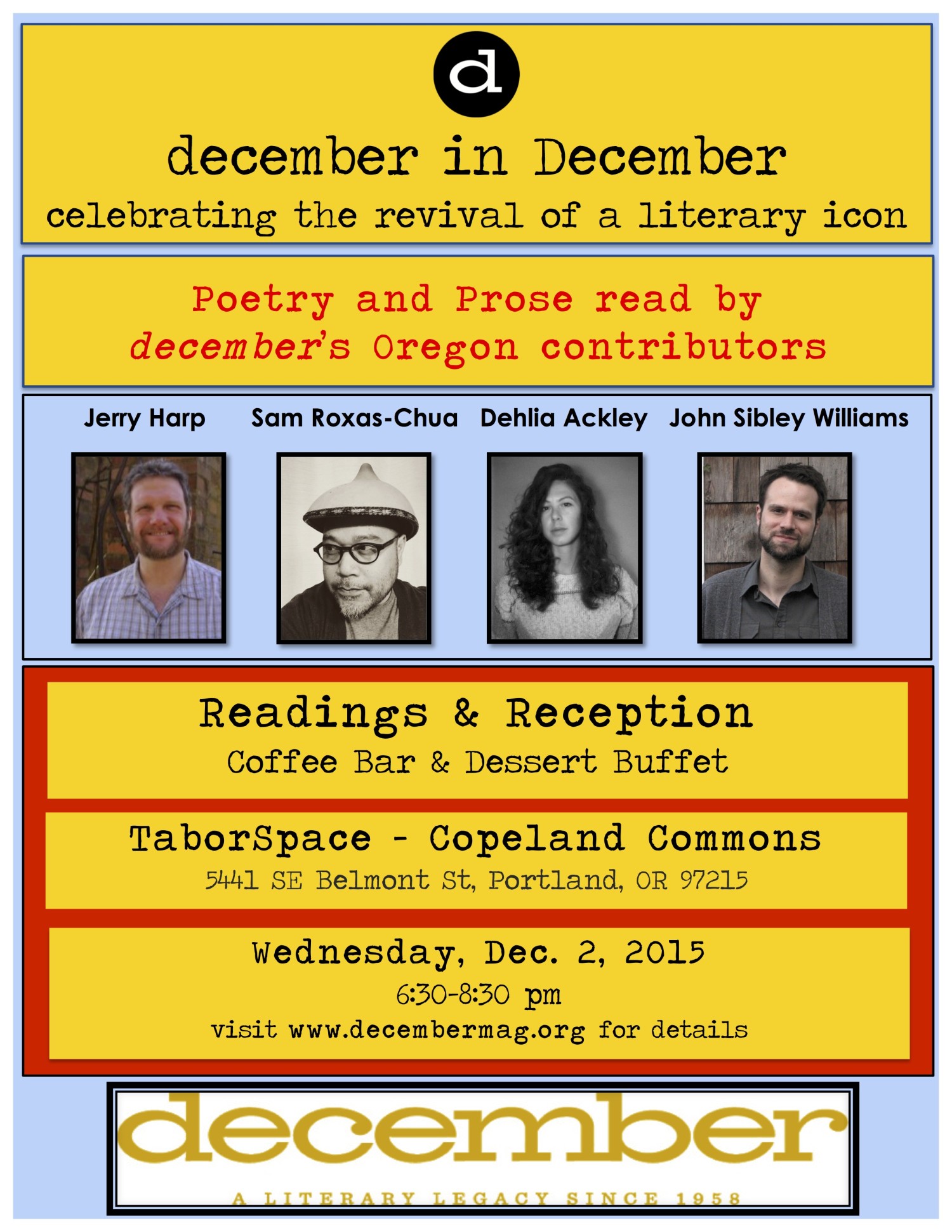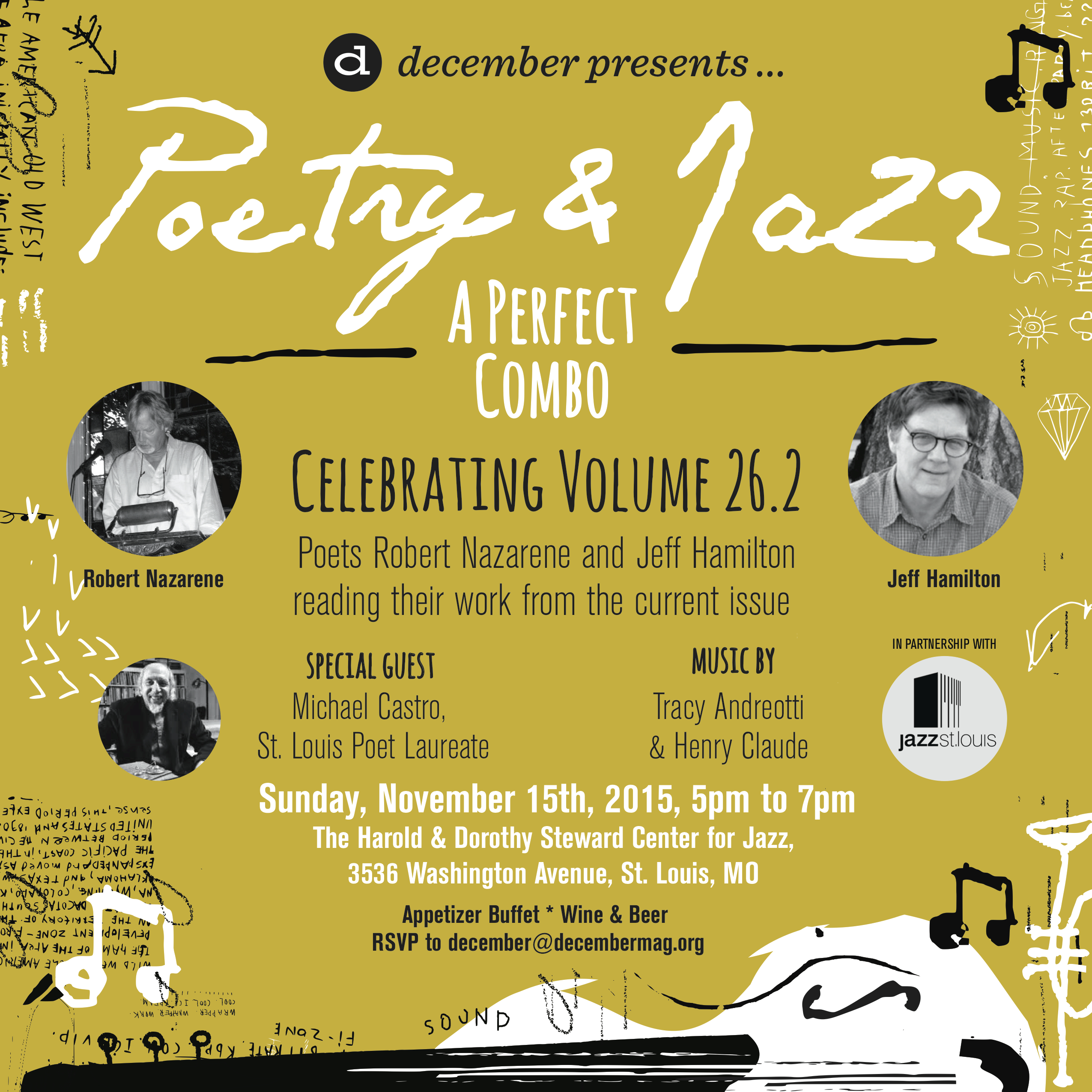 announcing marge piercy as 2016 judge for our jeff marks memorial poetry prize
We are pleased to have Marge Piercy judging our 2016 poetry awards.  Marge Piercy is the author of 17 novels, including the bestsellers Gone To Soldiers, Braided Lives, and The Longings of Women; 19 volumes of poetry, including The Hunger Moon: New & Selected Poems 1980-2010 and most recently Made in Detroit, and a critically acclaimed memoir.
Our submission period opens October 1, 2015.  For more information click here to check out our guidelines.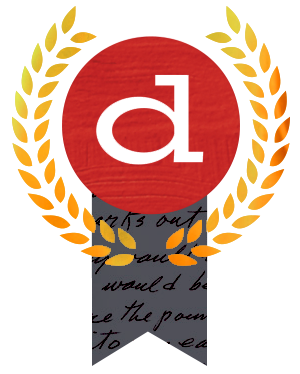 december in may – st. louis launch
Did you miss our launch event for issue 26.1?  If so, you can watch now and see Marvin Bell, Steven Schreiner, and Sally Van Doren share their poems from our recent issues.  December Vol. 26.1 Event – Reading.  Like what you hear? Subscribe or order a back issue of december here.
Select "Playlist" in the top left corner of the video below to select the video you want to watch.  Watch one or all.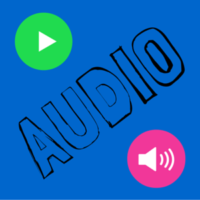 2015 jeff marks memorial poetry prize winners
december is proud to present audio recordings of our winner Chelsea Jennings reading her poem "Heirloom"

HEIRLOOM
As close to the past as maps can get to rivers
A boat full of stones     A handful of water
*
This is the dressmaker's frame
where we hang our fear of the dark
Again and again we thread it
though the eye of sleep is small
*
It could have been a locket with a lock of hair inside
It could have been a mirror     A set of silver     A coin
*
There was a pewter cup and a patron saint
for each of the children who lived
They kept their records in the Bible
They shared a single bridal dress
*
This is the watchmaker's shop
where the balance wheel can be fixed
*
We wear their scrimshaw earrings
and are called by their given names
We dream that we're drowning   We dream that
we wake     And we eat our meals from their plates
---
and Sam Roxas-Chua, our honorable mention, reading his poem "A Beast in the Chapel."

A BEAST IN THE CHAPEL
Several times I asked my father
to pull on my ears
until my feet were lifted off the ground.
Several times I asked him
to look into my eyes
and blow out the red lanterns—
those soft pendulums
that keep me up at night,
twin stars of vermillion arias.
Several times I placed my hand
inside his mouth and fished for summer,
moon, winter, and tow.
Several times I hid my name
behind my ears
when he called me Bakla!
Several times my hands shimmied
under the breakfast table
where my mother sat me down
and said he wasn't coming home—
it was Christmas, I wore a red tie.
And on that same day,
a man was found in the river,
his face eaten by fish. Several
times I asked Who was he?
Who was he? Several times
I sucked on plums to think of him.
Several times I dreamt I had gills.
december is proud to announce its nominations for the 2015 Pushcart Prize. These works appeared in december Vol. 25.1 and 25.2 in 2014.
NQR, nonfiction by Garet Lahvis (25.1)
Paper Lantern, fiction by Anna Boorstin (25.2)
Natal Assignments of the Zodiac, a poem by Michael Harper
Sutures, a poem by Karen Holman (25.2)
For the Want of a Shoe, a poem by Colleen McElroy (25.2)
The karma of heredity,  a poem by Marge Piercy
In addition, the following works were independently nominated for a Pushcart Prize by Pushcart Press Contributing Editors.  All nominations are from Vol. 25.2.
Want, a poem by Emily Bobo
Since So Many People Don't Seem to Know what No Soliciting Means…, a poem by David Clewell
A Portable Wife, a poem by Abby Murray
Natal Assignments of the Zodiac, a poem by Michael Harper
Ghost Town Scavengers, a poem by David Salner
december featured in St. Louis Magazine
We love sharing stories … We're humbled to be featured in St. Louis Magazine–they did a beautiful job of sharing ours! Thanks for the great article, A december to Remember.

Special thanks to the Missouri Arts Council for their support of this event.
december heads to the nation's capital